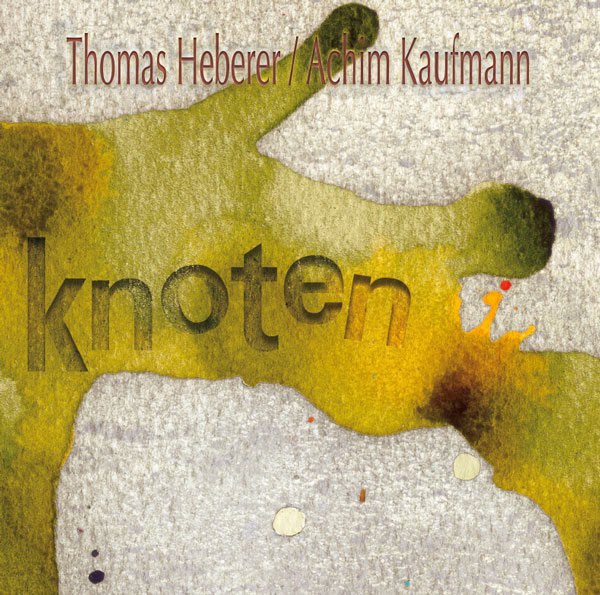 "Most tracks start with some idea of what is going to happen, yet then both musicians turn the material into fabulous excursions of calm nervousness, or restrained tension, really going beyond the boundaries of genre or style. Is this jazz? Is this modern classical music? You can wonder. (...)
The most amazing thing about the album are the incredible varietiy of ideas, the shifts and changes, and the overall coherence. Of all the albums reviewed in this post, it is without a doubt also the most adventurous, going at times sonically beyond the natural voicing of each instrument, yet without overdoing it.
For sure one of the most interesting albums of the year."
Stef Gijssels, freejazzblog.org
Thomas Heberer/Achim Kaufmann
Knoten
Am Hang
Oscillator Dog
Baumhaus
Mâchoire
Neuntöner
Großer Onkel
Ohrschuft
Kleiner Stromer
Kleimasker
Thomas Heberer - trumpet & quarter-tone trumpet
Achim Kaufmann - piano & extensions
1,3,5,6,8 composed by Thomas Heberer
2,4,9 by Achim Kaufmann
7 by Heberer/Kaufmann
recorded at Studio Boerne, Berlin, December 2011
recorded and mixed by Roy Carroll
mastering by Jim Clouse
special thanks to Alexander Frangenheim
artwork by gabriele d.r. guenther
design by Marcel Boucher
label director: Michel Passaretti
Red Toucan
RT 9347