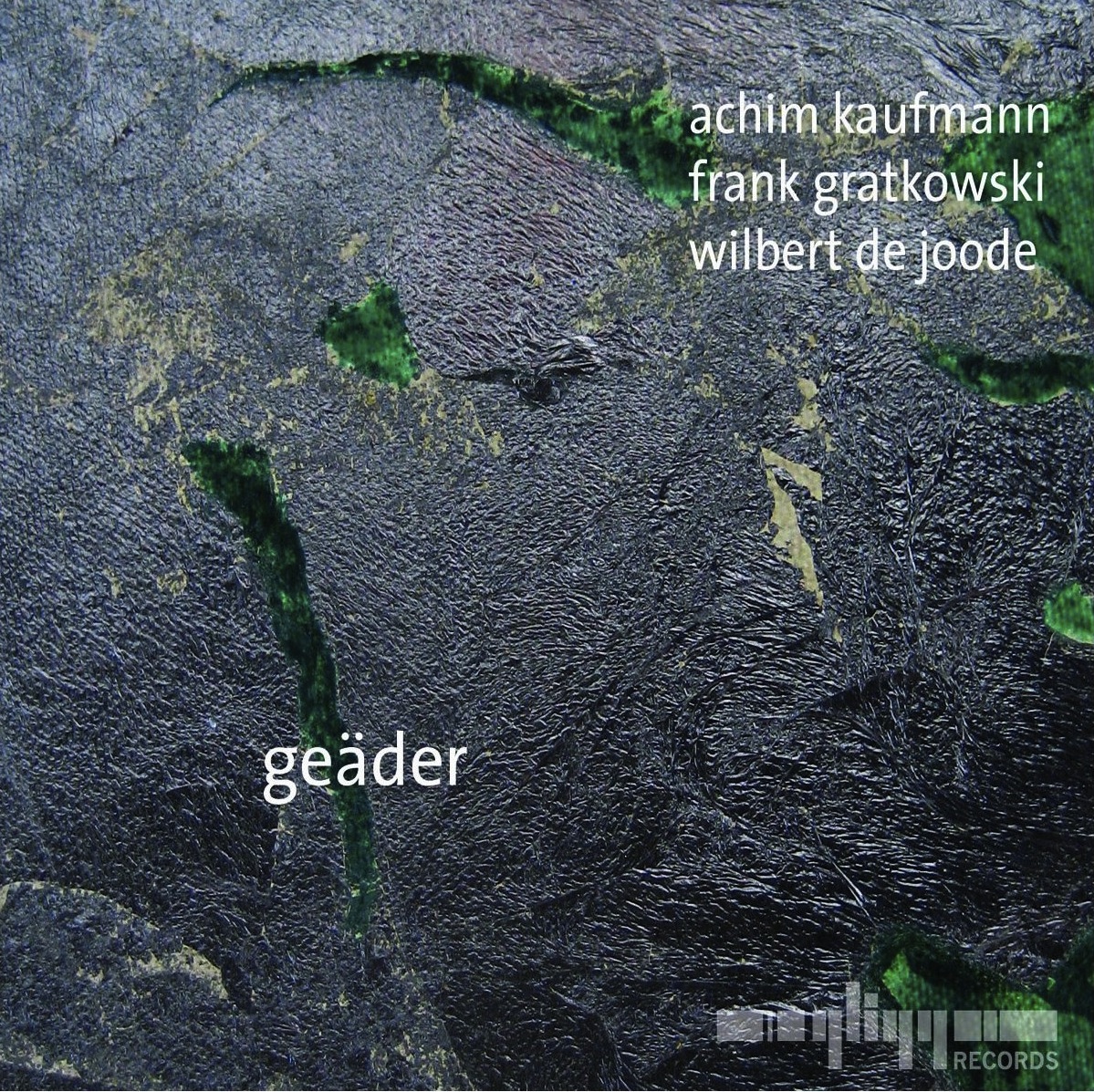 Kaufmann/Gratkowski/de Joode
Geäder



Telaë
Orismique
Cromlech
Involute
Yataghan
Mettle
All Mess and Quiet
Tilth

Frank Gratkowski - clarinet, bass clarinet, alto saxophone
Achim Kaufmann - piano
Wilbert de Joode - bass

all music by Kaufmann-Gratkowski-de Joode

recorded at BIMhuis Amsterdam, Loft Köln, Alte Gerberei (MuKu)
St Johann/Tirol; 2010/2011

special thanks to www.galleryoftones (BIMhuis tracks)
mixed and mastered by Walter Quintus
artwork by gabriele d.r. guenther
gligg CD 081

Geäder is out of print.
A digital download is available via my bandcamp site.

"...there is a lot of space for the music, timbral explorations mingle with fierce outbreaks, there is a collective, poetic unity. Discursive strategies are in the focus (...), and the communication and listening among the musicians are excellent. Favorites are the chamber-music-like

Involute

and the wild

Mettle

representing both ends of the musical spectrum of this splendid trio." freejazzblog.org